Candidates Elected to Office
Board of Trustees Undergraduate Student Representative Candidates
Elected Board of Trustees Undergraduate Student Representative
Aanya Mehta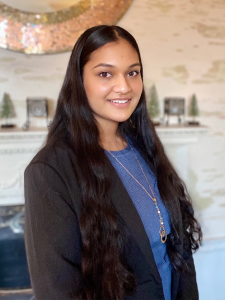 Hey, Huskies! My name is Aanya Mehta and I'm a junior in CLAS. I am majoring in Health Policy and am working towards my Masters in Public Administration through the Fast-Track program. As many of you may know, UConn's state funding is in jeopardy. Despite the governor wanting to slash our budget, I believe in the power of UConn students and the capability of strong leadership and student representation to bring about real change. During the past few weeks, I have worked closely with CT legislators and UConn administrators to improve our university. I have been actively involved in efforts to #SaveUConn and joined many of you at the Capitol where we rallied for our school. As Huskies, we pride ourselves on our extraordinary academics and athletics; I promise to continue to work to ensure that student-facing programs are protected even in the face of budget cuts. In addition, I have experience working with multi-million dollar budgets and have a strong understanding of economic policy, and its implications for higher education institutions. I've also taken the time to learn what matters to you and your communities– many of which I identify with, myself. As Student Trustee, I promise to uphold my responsibility to ALL students, at every campus, in every school, of all backgrounds. I am excited for the opportunity to represent you all on the Board of Trustees and will advocate for students' voices and the financial future of UConn. Thank you!
Foundation Board of Directors Student Representative Candidate
Elected Foundation Board of Directors Student Representative
Nahum Valiente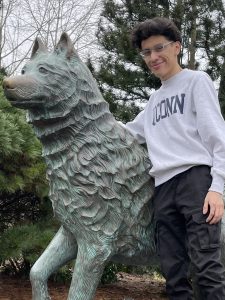 My name is Nahum Valiente, I'm a Junior at the Stamford Campus, studying Political Science and Communication. As our Student Government President, I have the pleasure to represent such a diverse student group. With that being said, it is imperative we have regional representation on boards such as the UConn Foundation. As our regional campuses grow bigger, so does our influence. This regional perspective will serve greatly the UConn Foundation and I hope you can elect me as the board's Student Director.
Hartford Undergraduate Student Government
Elected Hartford USG President
Nick Lanza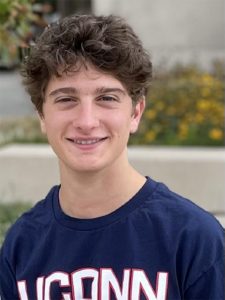 Hi everyone! My name is Nick. I am running to be your next USG President, but let's be honest, this election is not about me, it's about you. Our government shouldn't serve the few students on the Executive Board, in the Senate and in USG Committees. The USG should serve you. We have made progress in recent semesters to make this campus more welcoming and supportive for students, but we still have more to do. Our focus should now be on taking action, making progress, and reaping the benefits of our work. We must take action together to ensure that our campus receives the funding promised, the support we need, and the recognition we deserve. We are the most diverse campus at UConn, and we have the unique opportunity to continue to learn from different cultures, backgrounds, and abilities – that is our strength. We have many Registered Student Organizations (RSOs) on campus who represent diverse backgrounds, and many more emerging. We should continue this, give current and future RSOs more funding, and create a better and fairer structure to meet the needs of all on campus. We must make progress through our actions. It is one thing to bring ideas to the table, and it is another to implement them and ensure their success. This work will not be complete in one semester, in one year, or even in our time at UConn Hartford, but it is our responsibility to build on the progress already made since our return to in person learning after the Covid19 pandemic disrupted our lives. After doing the work, we will benefit from the results.
This includes:
Fairer funding for our Registered Student Organizations
An increase in the number of interactive events on and off campus
More food discounts at local businesses in Hartford
A demand for more safety protocols at and around campus such as:
A shuttle to and from the commuter parking garages/bus stop
Increasing accessibility to the Husky Harvest food pantry
Reduced parking costs for students
We can do this and so much more by working together to enhance our events and marketing strategies, hosting more open-door meetings focused on listening to your concerns, creating a Judicial Branch to address Constitutional disagreements, and by eliminating wages for the USG E-Board (which the President serves on). All of these changes will make our government more open to you and will help us address UConn-wide issues beyond our USG. I am here to serve you, so email me at nick.lanza@uconn.edu or send me a text at (860) 771-0562 with your ideas/concerns. Action. Progress. Results. Results start with progress, progress starts with action and action starts with you. So get out and vote, make your voices heard, and get more involved here in Hartford!
Elected Hartford USG Vice President
Romina Flores Diaz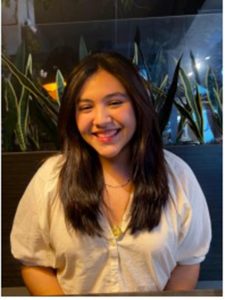 Hello friends! My name is Romina and I am running to be your next USG Vice President. Last election, I promised you change. As your current Student Affairs Chair, I have delivered on this and will continue to do so. My role here is not just about organizing events and planning fun days, it is about supporting you, the student body. As students, we all have a much larger say in the affairs of our institution than we think, the power rests in the hands of the students.
USG as it stands, finds its value in the existing power structures of the Executive Board, Senators and USG committees. You trust us with your student activity fee but truly, how much of a direct impact are you seeing in your day to day life at this campus? As a commuter campus, our beautiful Hartford is our strength. We must harness this into increased opportunities and greater community outreach. This could include canvassing for partnerships with local small businesses, making your voice heard not only within our campus community but city-wide.
First and foremost, you are students, and as such you hold a world of opportunities; as your Vice President, I commit to helping you attain them. Through increased access to involvement with our countless Registered Student Organizations (RSO's), you too can be a part of this change. Our RSO's work directly with the student body to provide moments of connection. Your student government should work for the RSO's, and by extension, for the students. You should never feel as though your student leaders are not willing to work for the causes that are most important to you. Make your voice heard and help us to create a campus we can be proud to call home.
As part of these initiatives, USG will commit to an open-door policy, meaning there will be a direct pipeline between students and the main USG governing body, the Student Senate. We want to hear your concerns, your wants, and your needs. I have heard you on multiple fronts of important issues that will be addressed including safety, lack of funding, and food insecurity. When we work together, your concerns can be directly addressed and student organizations can advocate for their ideal budget.
I commit to leading with a Student-first focus; your distress has been heard and we will deliver. Reach me at any time through email at romina@uconn.edu or anytime stop in for a chat. With a friendly smile, we stand united, UConn Strong!
Elected Hartford USG Senators
Stephanie Ruby Latorre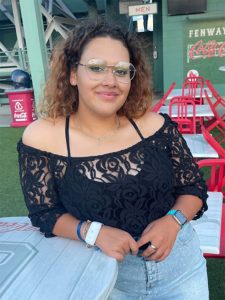 Hi friends!
My name is Stephanie Ruby Latorre. I am a sophomore studying biology with minors in Chinese and music. These last two semesters, I have had the pleasure of serving you as your Senator. When I last ran, I ran with the promise of representing each and every student. I have done this and more, and if elected once more, I promise to amplify your voice in our government with the administration.
This past term, I had the privilege of being your Election's Chair. Taking this position I acknowledged the responsibility of providing representation for each group in our campus. We were deprived of a full senate, therefore deprived of full representation. With such a diverse campus, I am excited to know that we now have a full senate that can fully serve each student. While this has been an amazing accomplishment for us, we have improvements to make and I commit to helping these happen.
Being a Uconn Hartford student means we have the opportunity to reach out to our community and build the foundations within it. I am proud to have been able to lead us into a prosperous new student government, now having a full senate blossoming new committees. With reelection, I will turn my focus towards making your Student Senate more accessible and easier to approach. Your student government exists to serve you and I commit to ensuring this occurs. Your concerns will be heard.
If reelected, you will receive increased communication between USG and the student body. This will include the implementation of sustainable processes and structures for our senate meetings and student activities. Increasing transparency between students, USG, and administration is important to allow us to make the most out of our campus, and therefore our academic achievement.
As a senator, I am your voice within our government. A government that makes decisions regarding our student activity fees and foundations covered by USG on campus such as Registered Student Organizations and Student Affairs I commit to continue to hold conversations with the student body and show your voice does have an impact. Together, we can work towards creating a better environment and campus.
I am committed to continuing my efforts to change and improve our campus, as well as delivering results. If you have any questions, comments, or if you just want to say hi 🙂 Please feel free to reach out to me stephanieruby@uconn.edu. I look forward to seeing you all around campus and hearing you ideas.
Thank you!
Areeb Masood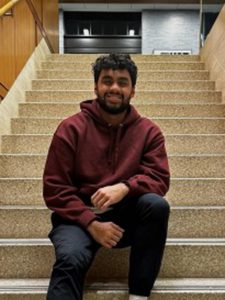 My name is Areeb Masood and I am a Sophomore at Uconn Hartford. I am running for Senate because I know there is more I can be doing around campus. Currently, I am the Secretary for the Student Affairs community but, I have confidence in my ability to honor my students to create a better education environment. The Student Government mission statement reads, "We will strive to foster a culture of engagement, collaboration, and inclusiveness" which align with my personal goals in wanting to make sure that every student feels involved in our campus one way or another.
In High School I created the Multicultural Awareness Club which encouraged students to take pride in their culture through conversations that were previously not being had. Also captain of the Cross Country and Track teams getting the leadership award for both. They showed me how to be a part of a team and work hard with those around you even when running your own race. In High School, my love for volunteering made me Vice President of Key Club. Key Club helped me extinguish my want to get involved through community work. My roles in High School prepared me to listen to students' needs and encourage those around me. I know what it takes to unite people to build a stronger community and I wish to bring that to Hartford.
My freshmen year intimidated by the college which caused me not to know how to get involved. I didn't stay on campus or join any clubs because I didn't know how. Transitioning for me from High School to University was not smooth but eventually, when I found the programs to help around campus I found exactly how I can get myself involved. This campus goes further beyond simply being a student. It's about the connections you make while you are here; people you take study breaks with, clubs full of people with common interests, and opportunities that drive your future. Finding exactly what it means to be a Husky did not come easy to me, but the community and culture at the Hartford campus put me in the position I am today.
If elected I want to help freshmen like me that are struggling to find their place in the school. I want students to feel welcome and included in the campus community. I want to see our campus get involved in more local volunteer work and fundraising events.
I just want to end off with a quote that has always spoken to me and embodies what I want to live my life by from Martin Luther King Jr., "Life's most persistent and urgent question is, 'What are you doing for others?". The Impact that you leave on others defines who you are. Given the opportunity of being elected as a senator, I want to know I left a positive impact on the campus.
Stamford Student Government Association
Elected Stamford SGA President
Mohammed Ruwaid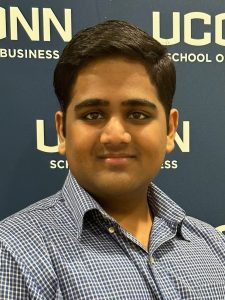 Having been involved all over campus, from working with Campus leadership, running orientations, and as an SGA Program Director, I want to take SGA and the Stamford campus to its next phase. Over the years, the Stamford campus has grown in numbers from the student population, majors, and resources offered. It's time we transition from a 'commuter' or 'gap stop' campus to a place where students want to spend all four years. My focus for the future is on community engagement and building. I want SGA to become a resource for the student body, where they play a more active role in bringing up concerns, advice, and ideas and use it as a support base for working towards their personal and academic goals. My name is Mohammed Ruwaid, a business student, a people person, your friend, and the next SGA President.
Elected Stamford SGA Vice President 
Noah Park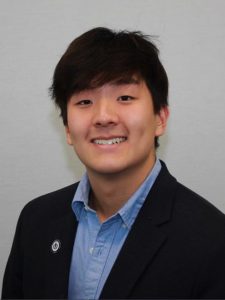 My name is Noah Park, a third-year Digital Media & Design major with a minor in Economics and a candidate for Vice-President of the Student Government Association. As an academic tutor and executive functioning coach, I honed my ability to learn from my students and empower them to achieve their goals. My parents instilled in me the value of learning from people of diverse backgrounds, which stayed with me as the current President of HuskyHoops and Senator of the SGA. As an ambitious student, I have excelled in managing a rigorous schedule, including five to six classes, three leadership positions, six students, and an internship each semester. With those responsibilities alone, I went further this semester in establishing a club basketball team, responding to the demand of the basketball community. With my diverse experiences and leadership skills, Opportunities will open in building positive relationships between student needs and government, and enhancing connections with other campuses to live by our motto as "One UConn". Friend or official, I'm here to help you.
Elected Stamford SGA Chief Financial Officer
Adrian Vincent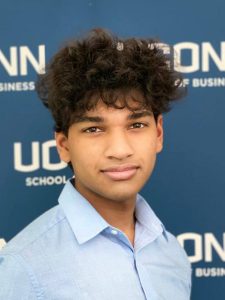 Being an outstanding CFO is a necessity for providing exciting, student engaging activities. The role takes serious dedication and a base of knowledge of finance. Coming from a family of business owners, I have always indulged in finance as I currently run my own financial practice as a financial advisor. I also love to commence new unprecedented events as shown through creating a new club at UConn Stamford. Furthermore, I enjoy participating in various clubs and being a current senator of the SGA. As an Eagle Scout, I have strong leadership skills to help run the Finance Committee as the CFO next year. Lastly, I have a strong passion for creating a stronger community that will help conduct student activities for everyone. So let's build our ideal college experience together at UConn Stamford by voting for yours truly, Adrien Vincent.
Elected Stamford SGA Chief Administrative Officer
Kiyoshi Perretz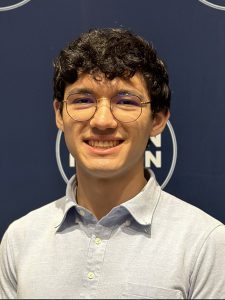 My name is Kiyoshi Perretz, I am a Freshman in the ACES program at Uconn Stamford. I am interested in running for Chief Administrative Officer(CAO) of the SGA committee for the Fall of 2023. I have been working to assist as much as I can with SGA events and I would like to take a more significant role in providing for our amazing UCONN community. I want to work with my peers to continue to grow the involvement on campus. I feel that being CAO will allow me to work closer with people who have an understanding for how everything runs. In addition I hope it will give me an opportunity to work with others who intend to bring innovative ideas to the campus.
Storrs Undergraduate Student Government
Elected Storrs USG President and Vice President
Jonathan Heiden and Peter Spinelli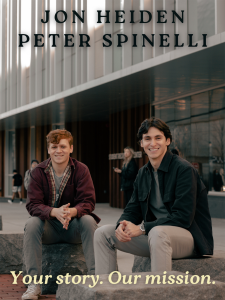 Our community is composed of students. And within each student lives a story. And within each of these stories lies the inspiration for our advocacy.
Maybe you're like us and you came to college seeking a vibrant student experience but were instead met with a pandemic-restricted campus.
Maybe you're like Jon and you recently transferred to UConn and are now trying to find your footing and need that extra support.
Maybe you're like Peter and you want to be proud of your school and the legacy it holds for future generations.
Maybe you desire access to healthy groceries.
Maybe you endeavor to find sufficient physical and mental health care on campus.
Maybe you aspire to feel that you belong here.
Whether told or untold, these are real stories of real students seeking real change.
And we want to listen.
Within our current roles as the External Affairs Director and Student Body Vice President, we have gained the experience that will prove beneficial in expanding our resources and offerings so as to further empower students like you and pay homage to your stories.
No story left untold. No student left behind.
Your story. Our mission.
Elected Storrs USG Comptroller
Benjamin Keilty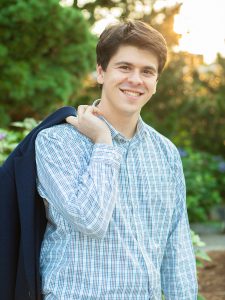 My name is Ben, and I've been honored to serve you as USG's Comptroller and CFO over the past year. I'm hoping to continue the good work we've started and make UConn a better place for YOU. Here's what I'm looking forward to:
Continuing to change systems and policies to make club funding and other resources more accessible to students and organizations. We have to continue to support all the great events and initiatives that our clubs have by shortening deadlines and providing free printing and meeting space to every organization. We're on track to give $1,000,000 to student groups this year. Let's get YOUR money back to YOU.

Opening a food pantry on campus to combat food insecurity and get every student a full meal.

Continuing to use my role on the Student Fee Advisory Committee to fight against wasteful and unnecessary fees on your fee bill.

Continuing the advocacy to get more resources and support to Cultural Centers, Cultural Programs, and Special Interest Housing to ensure that we're taking care of all our fellow Huskies. I was instrumental in getting another $62,000 for our Centers and Programs last year, and I want to make sure we continue to support diverse communities around campus.

Advocating on the UConn Faculty Senate for new academic policies like expanded pass/fail, and more accessible gen eds, so that every student can meet their requirements without the headaches.
I've worked over the past year on all of these issues and more. Please join me in the work we've started to make UConn a more affordable, supportive, accessible place for every Husky.
Elected Storrs USG Chief Diversity Officer 
Tae'Niajha Pullen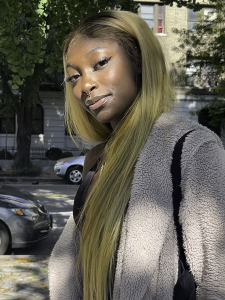 Hello everyone! My name is Tae'Niajha Pullen. I am a sophomore Political Science and Individualized Black Anthropology double major and I currently serve as your interim Chief Diversity Officer. Although I am beyond grateful for my appointment to this position, I would be honored to be elected by you.
Since coming to UConn I've been heavily involved. I've pioneered for BSOUL, UConns residential Black Women learning community. I chartered the UConn Chapter of the Black Female Development Circle where a community has been cultivated for us to be able to be seen and connected. I also founded the Black UConn Collective which I hope to grow to address issues that not only plague the Black community but UConn as a whole.
I began my USG journey as the African American Cultural Centers Ex-Officio Senator. In that role I've helped coordinate programs, my favorite being the Mr & Miss AACC pageant. Within this role I also serve on the Cultural Center Committee. In these meetings a representative from each cultural center meets to discuss programs such as the Cultural fair. Through these extracurriculars I've been able to meet so many brilliant like minded individuals that share the same passion for activism as I do.
If elected as your Chief Diversity Officer, I will continue to ensure that the needs of marginalized communities here are not only met, but sustained. As well as strengthening the office of diversity's relationship with cultural centers to ensure that USG is best supporting its students. When I began my undergraduate career I was a budding activist and I know firsthand how difficult advocacy work is without support. That is why I will remain committed to recruiting and maintaining the diversity in USG to cultivate a safe and inclusive space for all.
Elected Storrs USG Academic Senators: Multicultural and Diversity
Mohammad Amil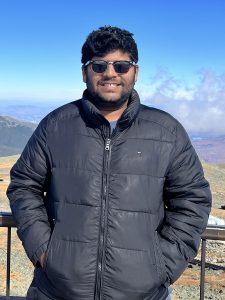 Every year, the incoming class gets diverse, with students representing all backgrounds and walks of life. With this diversity, there is an urgent need for representation. As a first generation, Pakistani- American Muslim student, I am running  to make sure that minority communities like mine, feel valued and heard at UConn. With the rise of Islamophobia, xenophobia, and other forms of hate and implicit biases, it is important to send a clear and direct message to the UConn community, that no matter where you come from, we all belong!
Charisma Farrington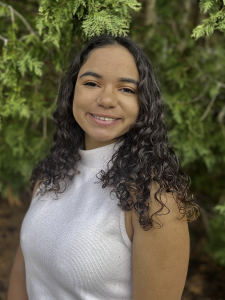 Hello, my name is Charisma Farrington and I am a sophomore pre law psychology major! I graduated from G. W. Carver high school in New Orleans, Louisiana as senior class President. During my time here at uconn I have been in the marching band, voices of freedom, pep band, and several Officer Boards. This past year I have had the opportunity serving as a multicultural diversity senator and it has honestly been one of the best experiences during my time here at uconn. I have learned so many things, but I also am not ready to leave yet. I know there is still so much more work to be done! This year I feel like I just got started, there is still so much more fire left in me. I want to continue to make a difference here at uconn. And I hope I can count on your support!
The student body deserves to have an active voice in both external and internal affairs, and if elected to the Senate, I will make it my mission to provide that voice and outlet across all communities, promoting equal opportunity. As a POC, I have been provided the opportunity to make connections within my community and become a voice for those who have been neglected and unheard for far too long. My main goals and aspirations as a part of Senate will be to satisfy the needs and accommodations for as much of the body as possible and to defend all general liberties. As your senator, I will aspire to do my very best to be a proper resource to those who need one, and above all, a fighter for our community, upholding all of my missions and creating a safer, more inclusive community for all.
Haritha Subramanian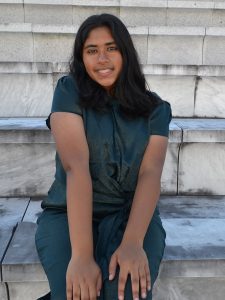 Hello! My name is Haritha Subramanian and I am a freshman majoring in political science, biology, & music! I am running to represent the student body as a Multicultural and Diversity Senator. As senator, I would advocate tirelessly for social justice and equity issues affecting the UConn community. I'm incredibly passionate about activism and I've spent the past several years in roles where I worked in rewriting curriculums to make them more equitable & representative, and researching issues such as disparities in healthcare, mental health, & intersectional feminism. I'm also involved in several on-campus cultural organizations, including Sanskriti-Sadhana, Husky Hungama, & the Pan-Asian Council. I've also frequently been a leader in spaces of dialogue & change, such as when I led the movement to change my high school's culturally appropriative Native-American mascot. Currently, I am secretary of the Asian Pacific American Coalition of Connecticut—an organization that advocates the well-being of the APA community. These experiences have allowed me to develop the skills necessary to collaborate on legislation, propose new ideas, and advocate for the diverse needs of our community. It would be an honor & pleasure to serve on behalf of you all as your senator and advance my work as an activist. Thanks for voting!
Alexa Udell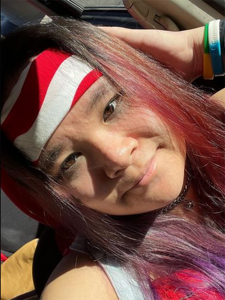 My name is Alexa Udell and I am a third-year Psychological Sciences student who is passionate about helping others, advocating for underserved and marginalized communities, and connecting people to resources and others for the purpose of collective liberation.  I identify as a queer, Vietnamese-American transgender woman and an immigrant as well as neurodivergent and as a person with a disability. Throughout my time here on campus, I have tried my best to have a positive impact on those around me through my actions, the work that I do, and the positions I take on. I am running to be an MCD senator because queer and BIPOC communities need more representation in our student government. If elected, I will amplify the voices of and represent the needs of UConn's most vulnerable communities.  As someone who has required the aid of USG and UConn's mental health and food insecurity resources, I am passionate about working to strengthen these programs and help develop initiatives that address these problems that disproportionately affect marginalized populations as well as work towards not only respecting, but honoring the myriad identities representative of UConn's student body, whom I will be held accountable to serve.
Elected Storrs USG Academic Senators: Business
Alron D'Mello, Business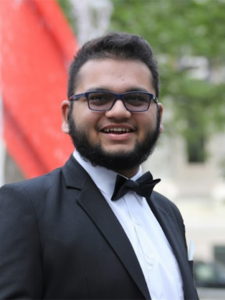 My name is Alron D'Mello and I am running for reelection to represent the students of the School of Business in our Undergraduate Student Government. Being the treasurer of two RSOs, I fully understand how and why USG has such a bad reputation. If reelected, I will continue working to fix that. I have been on the wrong side of our convoluted club funding policies enough times to know that change is necessary. I hope that you will vote for me so I can continue to enact that change.
Heaven Buckham, Business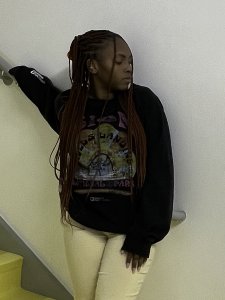 Hi, my name is Heaven Angel Buckham. I am a first-year dual degree student majoring in management information systems as well as psychological sciences. I am running for a business academic seat because I know while I am in this position I can help create changes and be a part of continuously improving life here at UConn. During my time as a senator in the recent semester, I was given the opportunity to understand all that USG does and I now have my own plans that I hope to make come true.
Nicholas Palumbo, Business
Hey Huskies ! I'm Nicholas Paumbo and I'm running for USG School of Business senate. I'm proud to have formed such a special bond with my pack over the course of my years at UConn. Regardless of our backgrounds, as students we all share one common goal of graduating with a degree. However, we can all agree achieving graduation is easier said than done. As a finance major, an E-board member of the Honors in Business Association, a fraternity member, and numerous other clubs, I, like you, understand the complications of juggling a well balanced life. I want to actively advocate on the student body's behalf. I stand for a new voice. I stand for innovative ideas. I stand for transparency. I stand for making an impactful difference in reducing stress, achieving a more inclusive environment, and for student empowerment in our beloved UConn community. At the end of the day, we as a pack of students hold the power to make real change in desire of a brighter future. Join me and together we can make a meaningful difference.
Elected Storrs USG Academic Senators: CLAS
Allison Petkis, CLAS
Hello, my name is Allison Petkis and I am running for re-election in the undergraduate student government Senate, representing the College of Liberal Arts and Sciences. Politics and government are not only two of my greatest passions but subjects I have studied throughout my life, ultimately leading to my decision to run for a position in student government. As an individual, I have continuously strived to connect with others. My internal values of compassion and open-mindedness have allowed me to become involved and understand the concerns of varying social networks. I understand that Uconn is an extremely large university, and commit myself to representing all students fairly and equally. In recent years, it has become more apparent than ever that the internal processes of this university need work. My life experiences as a woman would enable me to properly articulate the desires and needs of this community across various policy areas. If re-elected, I promise to fight for all students. I will utilize the tools at my disposal to ensure Uconn reaches its fullest potential. I pledge to work tirelessly to fulfill the responsibilities of this position with passion and leadership. I am ready to get to work!
Araceli Tello, CLAS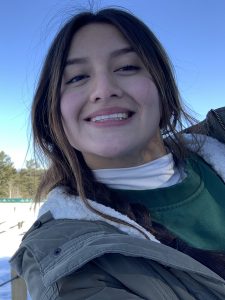 Hey friends!! I'm Celi, a junior Bio major with a minor in HDFS. I have been a CLAS Senator since the beginning of the school year and would love to continue to represent this very large and very important population on campus! We make up for 41% of UConn undergrads and I (along with accompanying CLAS senators) make it our mission to improve campus so that you can focus on getting the best out of your education 🙂
Dylan Antonucci, CLAS
Hello. My name is Dylan and I am running to be re-elected as a CLAS senator!
My name is Liz Garcia, I am currently a junior as an allied health major on a pre-dietetics track. I want to get involved in helping my peers in the school of liberal arts and sciences such as having an open line of communication between an organization like USG and students who may not have the ability to voice their opinions and concerns.
George Kurian, CLAS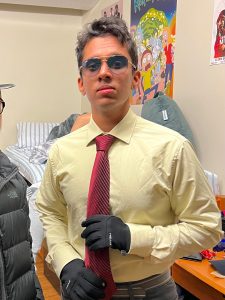 Spending your academic career at an institution that fosters intellectual curiosity with its variety of opportunities is an enriching experience, but it can also be draining from time to time. Luckily, UConn also supports an upstanding community of well-rounded and outspoken individuals who not only help us relax but can also inspire us to be better versions of ourselves. However, such an environment is something that we as students should strive to maintain and improve for our peers and future Huskies. With issues ranging from the University's budget distribution, fundraising events, and student outreach, CLAS needs a representative who can channel our best ideas and most valid concerns into our Undergraduate Student Government (USG). I hope that I can have the honor of serving as your representative to address the issues most pertinent to CLAS students regarding both Academic Affairs and Student Services. I believe that focusing on creating opportunities for supplemental help during finals week, advocating for lower on-campus parking costs, and helping students understand USG's capabilities better through outreach events are just some of the ways we can utilize our representative body to promote impactful growth. With your voice, we can make real change.
Isabella Norato, CLAS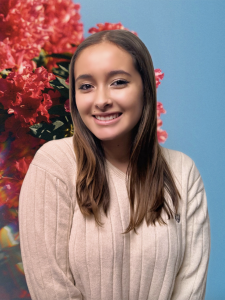 Hello everyone! My name is Isabella Norato and I'm a first-year student studying Political Science and Public Policy in hopes of going into the field of law. As a Latina woman, I intend to use my voice to represent ALL students at the table, keeping equity, inclusion and diversity at the forefront of my mind. I would ensure transparency and equality for our student body, working with the Academic Affairs Committee in writing legislation to advocate policies that reflect what the students want.
Jacob Scataglini, CLAS
I will represent your beliefs, wants and needs in usg. I will be extremely accessible to my constituents.
Kyle Lowry, CLAS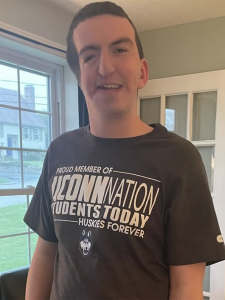 Hi Everyone! My name is Kyle Lowry and I'm a Freshman Economics and Political Science major from Stonington, CT. This past year I've been a member of USG as a CLAS Senator and Deputy Speaker of the Senate. During this time I've worked on important initiatives including getting students out to vote in the midterm elections, helping set up a pop-up food pantry to address food insecurity on campus, and helping organize the #SAVEUCONN walkout in response to the governor's proposed budget cuts. If reelected I promise to continue working to address the issues that affect UConn students. Thank you for allowing me to represent you in the USG Senate this year and for your consideration once again. Please contact me at kyle.lowry@uconn.edu if you ever have any concerns.
Will Herens, CLAS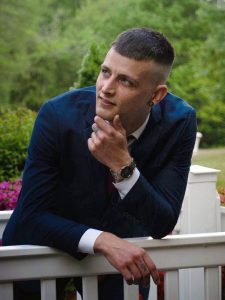 When times are tough or busy, we all need someone to advocate for us. Life has a way of creating circumstances that are inevitable and impact our daily lives. As a friend and colleague, I'm here to ensure that you are served with your needs in mind. I am currently the CLAS Senator and current active Parliamentarian. I have served as the Student Government President of my prior institution and have experience writing legislation, listening to the needs of others, and making relationships that last to create effective advocacy. This year I have worked closely with Academic Affairs as a team to create legislation that will ease finals weeks by reconfiguring the days we test. We have also put together the finals care packages, attributed funding for free student printing, and helped brainstorm ideas to help create an environment where we can all succeed. You have my word: I will serve the student body not only as a constituency but more like a family. I will not stop until each Husky gets what they need!
Elected Storrs USG Academic Senators: Engineering
Aya Amoudi, Engineering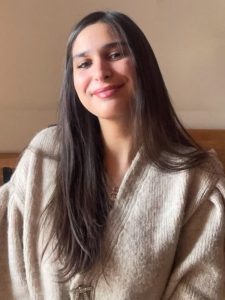 Greetings fellow students of the School of Engineering. I am excited to announce my candidacy for the position of senator in our esteemed institution, the University of Connecticut.
As an engineering student myself, I understand the challenges that we face on a daily basis such as the heavy course loads and academic pressures. My goal as a senator would be to ensure that our voices are heard and our concerns are addressed. I believe that with the right leadership and effective communication, we can make the necessary changes that will benefit our academic and personal growth.
Moreover, I am committed to fostering an inclusive environment that embraces diversity and encourages collaboration among our peers. I believe that a strong community is the foundation for a successful academic journey, and I will work tirelessly to strengthen the bonds between students, faculty, and administration.
If elected, I will be dedicated to serving our community and ensuring that the needs of engineering students are met by advancing our legislation and quality of life and education. I will always welcome your feedback and ideas. Thank you for your consideration, and I look forward to your support.
Josh Schulman, Engineering
Every student deserves to have a voice and a seat at the table. This is something that I have strived to accomplish during my last term as senator. Through lots of hardwork and determination during the last 6 months I was able to amplify student voices within and beyond my constituency, from voicing the student body's discontent regarding the current form of Husky Book Bundle, through legislation, and discussing their constructive criticism with administrators to make it beneficial for all students. Furthermore, I am currently working with the Department of Dining Services to expand the food options available in dining halls to students who for religious reasons don't always have food available that they can eat. I hope through the initiatives I am currently working on and future initiatives the student body feels are important we can make UConn become a university we are all proud to be a part of.
Nicholas Bassett, Engineering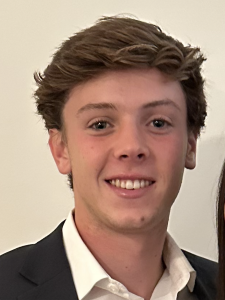 Dear fellow students, my name is Nick Bassett and I am a third year mechanical engineering major with a concentration in Aerospace. I am running for the position of School of Engineering Senator because I am determined to improve the academic lives of engineering students at UConn. I know and understand what engineering students need and want and what struggles students battle with on a daily basis. I will also work effectively with other senators of other colleges to collaborate and improve the overall lives of every student at UConn. This position is very important to me and I am ready to fulfill any and all duties of an academic senator.
Quinn McAndrew, Engineering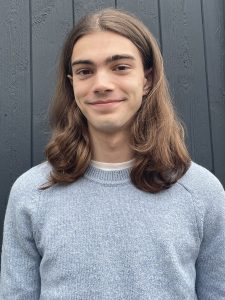 Hello, my name is Quinn and I am a third year computer science student in the School of Engineering. I am running for Senate because I feel my experience qualifies me to be an important advocate for the interests of engineering students on the Storrs campus. I have spent multiple semesters as an undergraduate teaching assistant, giving me insight into how both underclassmen and upperclassmen are faring in the school of engineering. I also serve on the CSE student advisory board, working with CSE faculty to make curriculum changes (goodbye CSE 1729!) that improve the quality of computer science education at UConn. As a senator I hope to broaden the scope of my work and continue USG's efforts that benefit the academic and personal lives of students. Thank you!
Sean Dunn, Engineering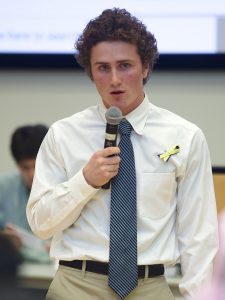 I am seeking reelection to serve as Senator for the School of Engineering. I am passionate about identifying solutions to problems students encounter during life on campus. This past Fall, I advocated on behalf of my fellow students for our school to offer accessible mental health resources. The Bill I wrote calling upon the University to offer an anonymous health risk assessment form for all incoming and current students passed unanimously and I am in ongoing discussion with SHAW about the implementation process. With your help, I am confident I will continue to deliver, not only to my constituents, but to the entire student body. I am eager and excited to see how much more progress can be made.
Elected Storrs USG Academic Senators: Nursing
Allison Villano, Nursing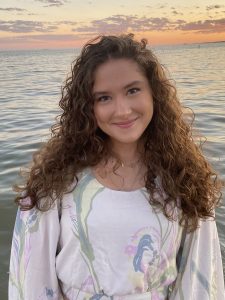 Hi everyone! My name is Ali Villano and I am the current senator for the School of Nursing looking to be re-elected! I am a second-semester Sophomore and on top of being the SON senator, I serve as the Chief of Staff to the Vice President and the Deputy Speaker of the Senate within USG! I am active in many clubs on campus, including being a Dancer Representative and Captain with HuskyTHON, a mentor with the Student Nursing Association, and a member of Cross-Cultural Connections and WiMSE. I have learned a lot this past year and I am excited and ready to help advocate and be the voice for the SON! A few things I would like to accomplish this semester are having direct input from nursing students to help write legislation that will improve our experience here, and having open and honest communication with administration and staff! I am super grateful to have been able to serve all of you this past semester, and I hope you'll have me back for another! Please do not hesitate to reach out, my email is allison.villano@uconn.edu 🙂 Go Huskies!