UConn Votes exists to coordinate large-scale, UConn-wide votes, including elections, polling, and contests. University offices and registered student organizations can request to host an election through UConn Votes by submitting the form below.
Votes hosted through UConn Votes are run through UConntact, an online platform to build and execute secure, high integrity votes. For directions on voting- please visit the 'How to Vote' page.
Our Partnerships
Vote @ UConn- a program within the Department of Student Activities, Trustee Student Organization Support- exists as a facilitator of votes and elections for various student organizations and UConn departments (including- but not limited to- Student Government, the Board of Trustees, the UConn Foundation, etc.) Vote @ UConn assists in the building and moderating of votes and elections requested from individual organizations.
Previous organizations that have hosted votes and elections trough Vote @ UConn have included:
UConn Joint Elections (Undergraduate Student Government, Graduate Student Senate, Student Representatives to the Board of Trustees, Foundation Board of Directors, Constitution Referenda, Student Fee Referenda)- Annual
Student Union Board of Governors (SUBOG) Homecoming Court- Annual
Fall & Spring Student Government Elections for all campuses- Annual
Husky One Card design vote (One Card Office)
Spring Weekend Student Performance Competition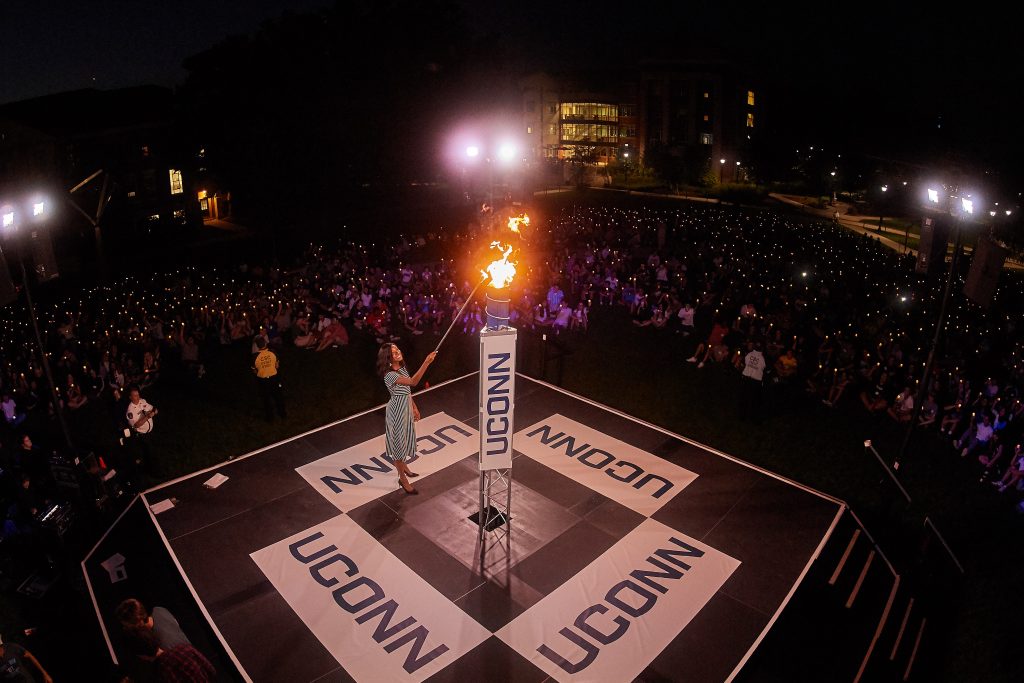 Contact Information
Vote @ UConn is managed by the Department of Student Activities (Trustee Student Organization Support) on the Storrs Campus. Questions regarding the voting process can be directed to UConn Elections managers by emailing voteatuconn@uconn.edu
Department of Student Activities
Trustee Student Organization Support
Student Union, Room 309, Unit 3008
2110 Hillside Road | Storrs, CT 06269-3008
p: (860) 486-6461
e: voteatuconn@uconn.edu
Interested in contacting one of our partners? Student organizations and university departments set the individual requirements and policies for their specific vote/ election. Questions regarding candidacy requirements, due dates for information, information on ballot initiates, etc. can be directed to the following coordinators:
Student Trustee Election Committee
Krista O'Brien, STEC Chair
krista.obrien@uconn.edu
Undergraduate Student Government- Storrs
Elections and Outreach Commissioner
eoc@usg.uconn.edu
Undergraduate Student Government- Hartford
Associated Student Government- Avery Point

Randall Paterson, Advisor
randall.paterson@uconn.edu
Student Government Association- Stamford
Associated Student Government- Waterbury